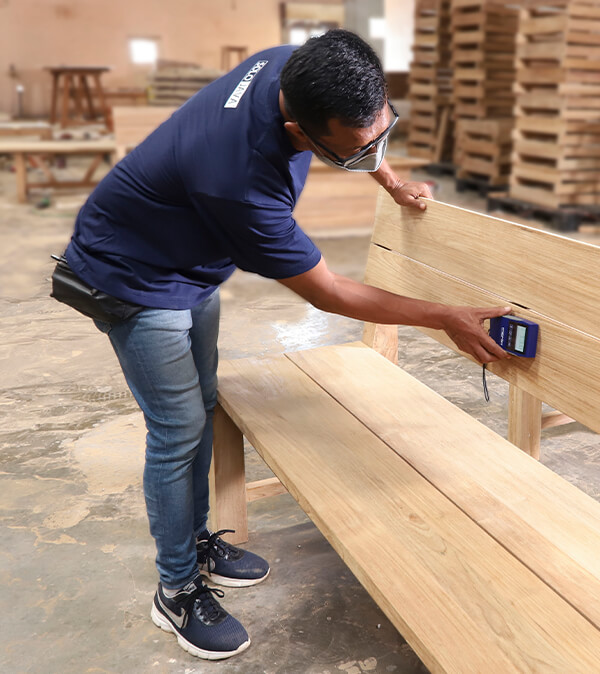 Sustainability also involves work ethics. All our workers – both the office employees, the sawmill workers, the carpenters, and the women braiding our rattan receive fair pay well above average.
Our own factory is equipped with modern machines that meet the latest safety requirements and we adjust workloads, tasks and shifts to meet the structural and cultural contexts of our staff employees when needed
Supporting the local traditions
We support the old Indonesian traditions in the villages where local people prefer to both live and work in their own houses instead of going to the factory. By letting our skilled braiders stay in their home communities while making our rattan designs, we tend to their traditions and save valuable time that would have otherwise been spent away from their families.